2 GRAY FAMILY from 2.80€, BOTTLES / CANS
SOHO DANDY 4,4%
€2.86
Traditional english bitter with a delicate balance of hops, caramel malts and yeast esters. Interlude of the slightly outlandish bitterness of Goldings and Galaxy hops is followed by a full bodied caramel backbone matching the fruitiness of english style yeast.
ENGLISH BITTER
ABV 4.4%
GRAVITY 1012
IBU 18
EBC 25
Ingredients: water, barley malt, hops, yeast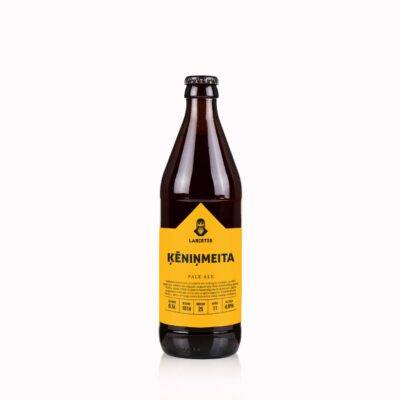 DAUGHTER OF THE KING 4.6%
British style pale ale brewed with Continental malt and New World hops. The sweet citrusy intro is followed by the gentle honeylike caramel of Vienna malt, that offers a perfect setting for the fruity bitterness of Cascade and Centennial hops. Noble balance of light malt, hops and yeast esters with a fresh resinous finish.
PALE ALE
ABV. 4.6%
GRAVITY 1014
IBU 25
EBC 11
Ingredients: water, barley malt, hops, yeast
€

3.11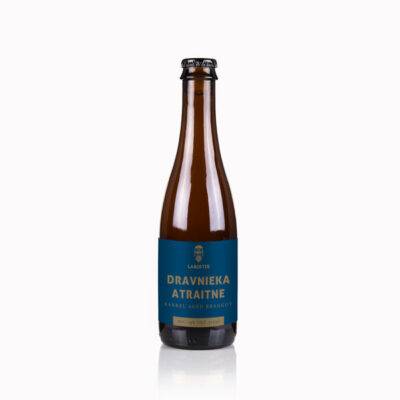 Beekeepers Widow (Barrel Aged) 14%
This is a limited version of our classic braggot, brewed with 2/3 honey and 1/3 specialized barley malts, that has been further aged in a tawny port barrel. The additional couple of months of exposure to the portwine imbued oak has enriched the braggot with flavours of dried fruit, vanilla, cloves and hints of pipe tobacco smoke. The rich and saturated tastescape allows you to sail off to Madagascar with the crew of Adam Baldridge, while being comfortable in your favourite woolies at the fireplace.
BARREL AGED BRAGGOT
ABV 14%
GRAVITY 1014
IBU 60
EBC 60
Ingredients: ūdens, medus, miežu iesals, apiņi, raugs.
€

4.92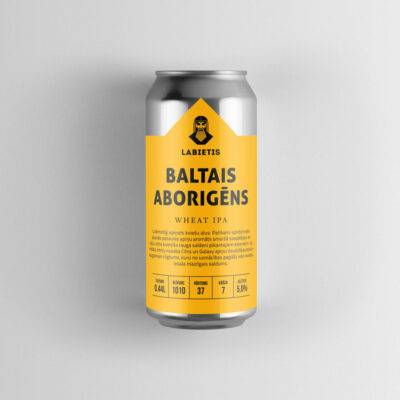 WHITE ABORIGINE 5%
Modernly hopped wheat beer. The pleasantly refreshing aroma of New World hops interacts with the spicy esters of weissbier yeast. The rhythm of taste is dominated by the multifaceted fruity bitterness of Citra and Galaxy hops with the soft sweetness of wheat malts saving them from being too explicit.
WHEAT IPA
ABV 5%
GRAVITY 1010
IBU 37
EBC 7
Ingredients: Water, barley malt, wheat malt, hops, yeast
€

3.00