Sale!
1. FULL BOXES from 31.74€, 3 YELLOW FAMILY from 2.82€
FOREST 5.5% (12 PCS.)
Inspired by Latvian folk songs on juniper beer, this one will resemble a refreshing walk in our corniferous seaside forests. Brewed with juniper berries and a variety of hops derived from regional wild hops - Kazbek. Fruity and resinous, with a lightly kilned malt backbone and a blasphemously inviting finish.
JUNIPER RED ALE
ABV. 5.5%
GRAVITY 1012
IBU 7
EBC 25
Ingredients: water, barley malt, juniper berries, hops, yeast
Sale!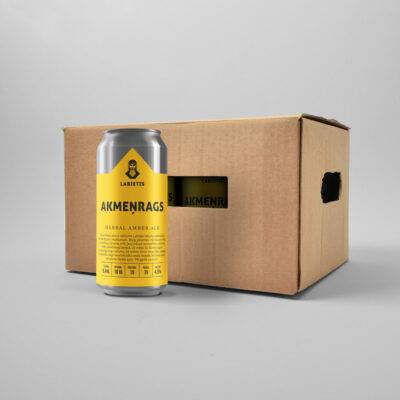 56°50'20.6 4,5% (12 pcs.)
Inspired by the wild beauty of the west coast of Latvia. Wild thyme and heather - both characteristic vegetation for the austere landscape - pin down the aromatics of the Baltic coast with a touch of earthy Sladek hops to complete the tastescape. Embraced by high density of lightly caramelised malts to recreate the mossy softness on your soul.
HERBAL AMBER ALE
ABV 4.5%
GRAVITY 1016
IBU 18
EBC 15
Ingredients: hops, wild-thyme, barley malt, yeast, water, heather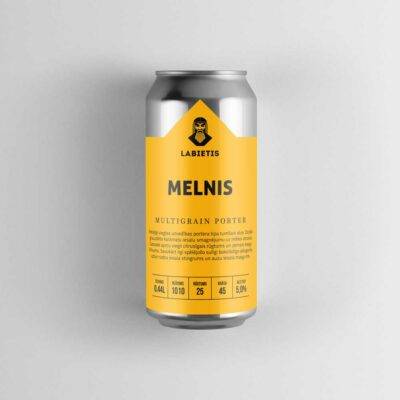 MR. BLACK 5%
An effortlessly light porter. The thick shadow of roasted and caramel malts is enlightened up by the overall low final gravity and the crisp bitterness of Cascade hops. Meanwhile a juicy chocolate aftertaste is supported by the sturdy sweetness of rye malt and silkiness of oat malt.
MULTIGRAIN PORTER
ABV. 5.0%
GRAVITY 1010
IBU 25
EBC 45
Ingredients: water, barley malt, oat flakes, rye malt, hops, yeast
€

2.84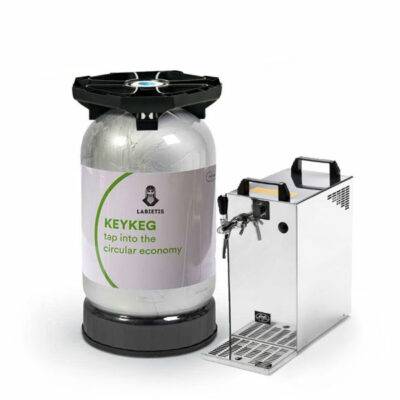 THREE INDIANS 5% (30L keykeg)
Svaigs, lejams alus videi draudzīgā iepakojumā. 30L Trīs Indiāņu mučele aizvietos klapatas ar stikla pudelēm un ļaus baudīt hokeja spēli, dzimšanas dienas svinības vai brīvdienas citā līmenī.
Tev būs aptuveni 72h, lai pieveiktu mučelē esošo alu. Pie saņemšanas esi gatavs uzrādīt dokumentu un parakstīt PN aktu, kā arī saņemt lietošanas instrukciju.
Drošības nauda par alus lejamo iekārtu 60 EUR skaidrā naudā saņemšanas brīdī.
Izsniegšana pieejama tikai Rīgā paņemot krogā A. Briāna ielā 9a-2
€

111.00