Sale!
1. FULL BOXES from 31.74€, 3 YELLOW FAMILY from 2.82€
Mr. Black 5% (12 pcs.)
An effortlessly light porter. The thick shadow of roasted and caramel malts is enlightened up by the overall low final gravity and the crisp bitterness of Cascade hops. Meanwhile a juicy chocolate aftertaste is supported by the sturdy sweetness of rye malt and silkiness of oat malt.
MULTIGRAIN PORTER
ABV. 5.0%
GRAVITY 1010
IBU 25
EBC 45
Ingredients: water, barley malt, oat flakes, rye malt, hops, yeast
| | |
| --- | --- |
| Weight | 5.8 kg |
| Dimensions | 26.1 × 19.5 × 15.2 cm |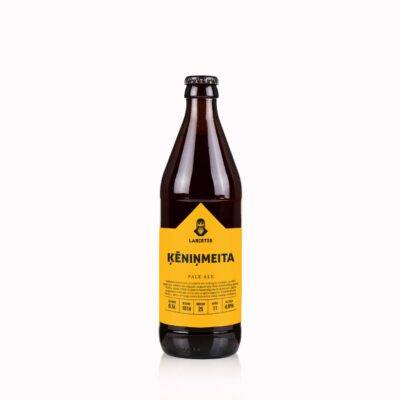 DAUGHTER OF THE KING 4.6%
British style pale ale brewed with Continental malt and New World hops. The sweet citrusy intro is followed by the gentle honeylike caramel of Vienna malt, that offers a perfect setting for the fruity bitterness of Cascade and Centennial hops. Noble balance of light malt, hops and yeast esters with a fresh resinous finish.
PALE ALE
ABV. 4.6%
GRAVITY 1014
IBU 25
EBC 11
Ingredients: water, barley malt, hops, yeast
€

3.11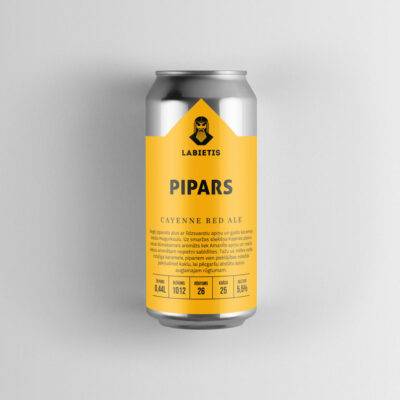 Pepper 5,5%
Slightly spicy red ale with a balanced backbone of hops and lightly caramelised malts. On nose the dry smokiness of cayenne pepper bullies the aromas of gentle Amarillo hops and malted barley aside. But a playful caramel reigns on the tongue, leaving the pepper to just nudging the throat to leave the aftertaste to the fruity bitterness of the hops.
PEPPER
ABV. 5.5%
GRAVITY 1012
RŪGTUMS 26
EBC 25
Ingrediants: water, barley malt, hops, cayenne pepper, yeast
€

2.88