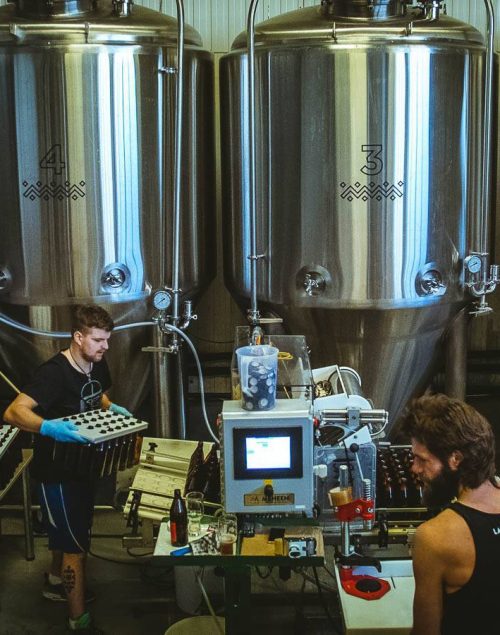 The beer culture does not stand still because we're developing it.
Labietis isn't brewed according to the recipes of German barons or the traditions of our ancestors. We brew beer here and now, inspired by the diversity of world styles. Labietis began as a countercurrent to boring beer that has sunk into the shallows of industrial brewing tastes.
We're supporting local culture without falling behind global craft beer trends. Modern beer brewing is without borders.
The oldest archaeologically recorded beer sediments are 5000 years old. The oldest references - 13,000 years old.
Our inspiration comes from a time before beer had classification of styles and rules - when herbs and juicy fruits were used in brewing. History is enigmatic and we interpret it in flavors.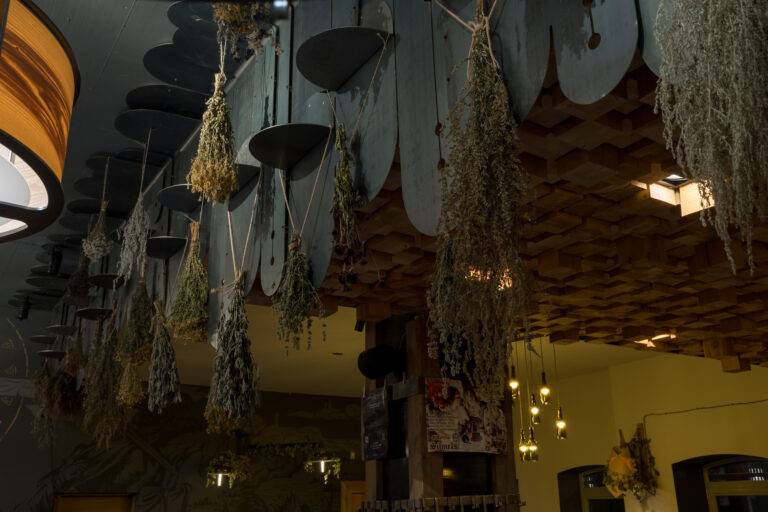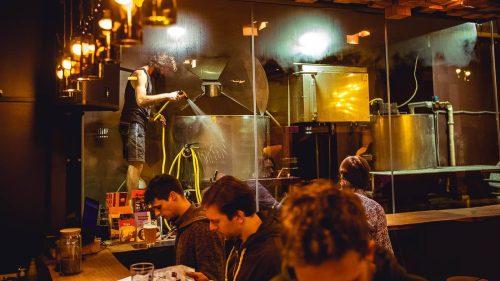 Labietis started in an open space instead of a closed factory with the idea that everyone can watch the brewing process while sitting in a pub.
We stand for honest brewing and we're vouching for the quality of every ingredient, from hand-harvested heather to overseas hops or exotic fruit purees.
Bog Honey 6,5% GLUTEN FREE

Dry mead brewed with bog myrtle and 5% lingonberry juice. The northerly meager tastescape of a bog is introduced by the refreshing sour and bitter aromas of lingonberry and myrtle. On tongue they pick up some residual sweetness from honey that enriches the bittersweet bog myrtle experience, with a sparky dry lingonberry finish.

BERRY MEAD

ABV 6.5%
GRAVITY 997
IBU 5
EBC (7)

Ingredients: water, honey, lingonberry juice, bog myrtle, yeast

€

3.12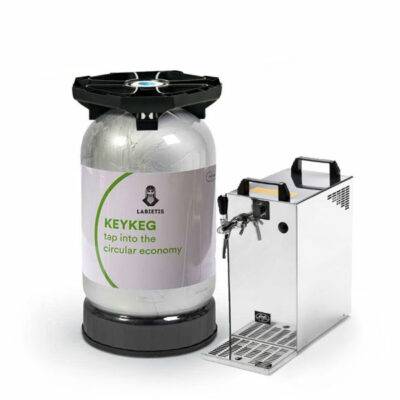 Širazīgā ragana 6.6% (20L KeyKeg)
Svaigs, lejams alus videi draudzīgā iepakojumā. 20L Širazīgās raganas mučele aizvietos klapatas ar stikla pudelēm un ļaus baudīt hokeja spēli, dzimšanas dienas svinības vai brīvdienas citā līmenī.
Tev būs aptuveni 72h, lai pieveiktu mučelē esošo alu. Pie saņemšanas esi gatavs uzrādīt dokumentu un parakstīt PN aktu, kā arī saņemt lietošanas instrukciju.
Drošības nauda par alus lejamo iekārtu 100EUR skaidrā naudā saņemšanas brīdī.
Izsniegšana pieejama tikai Rīgā paņemot krogā A. Briāna ielā 9a-2
€

126.00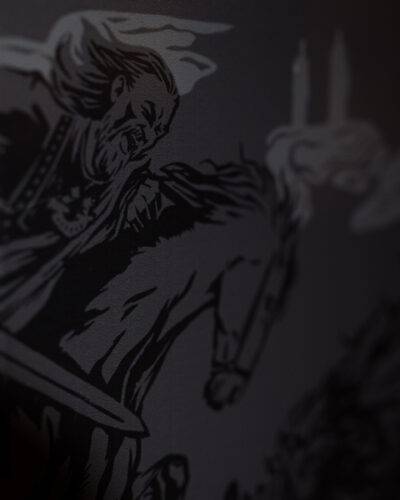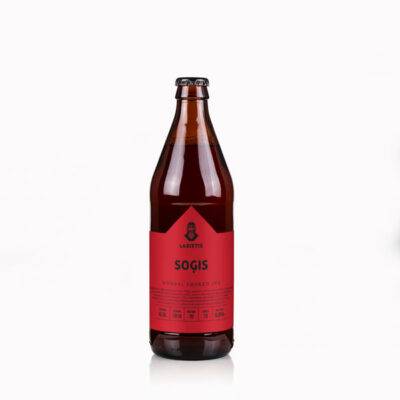 Judge 5.9%
Resinously bitter smoked beer. On the nose pine shoots and Columbus hops alongside oak smoked wheat malt create a peculiarly fruity first impression. However, the tongue enters into a citrusy pungent bitterness, which is partly balanced by the sweetness of the lightly caramelized barley and the smoothness of rye. With a pleasantly refreshing smoldering aftertaste.
HERBAL SMOKED IPA
ABV 5.9%
GRAVITY 1010
IBU 60
EBC 60
Ingredients: water, barley malt, wheat malt, rye malt, pine shoots, hops, yeast
€

3.24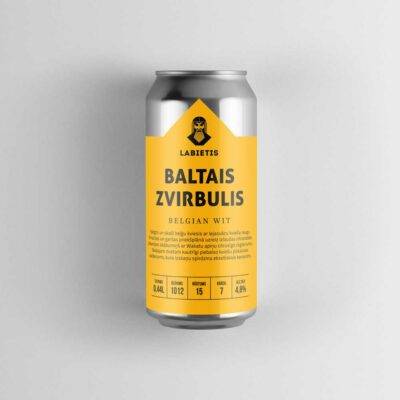 WHITE SPARROW 4.8%
Loud and flashy Belgin wit brewed with a German weiss yeast. The spicy acidity of lemongrass and the lime bitterness of Wakatu hops immediately dominate the stage. The shy flufiness of wheat harmonizes the citrusy lead and ends exoticaly embraced by coriander and yeast esters.
ALK. TILP. 4.8%
GRAVITY 1012
RŪGTUMS 15
EBC 7

Ingredients: ūdens, miežu iesals, kviešu iesals, citronzāle, apiņi, koriandrs, raugs
€

2.88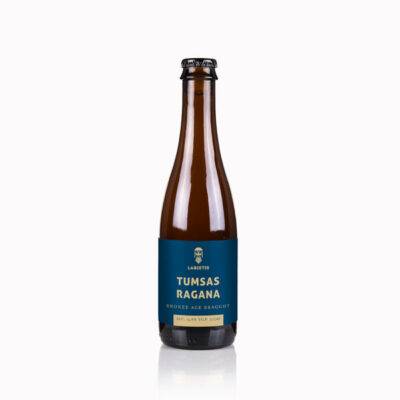 Tumsas ragana 15,6%
This is a contemporary remake of a prehistoric braggot that was served at a funeral in Egtved ~3390 years ago. Using the same raw materials - smoked and roasted wheat, honey, wild berries and wild herbs. On the nose smoked and toasted wheat is surrounded by honey with hints of lindenblossom. Further the sweetness of honey is balanced by slight tartness of cranberries and lingonberries, as well as the bitterness of the bog myrtle. The pleasantly warming strength of the beverage together with coffee notes dominate the aftertaste of this archeological drink.
BRONZE AGE BRAGGOT
ALK. TILP. 15.6%
Ingredients: ūdens, kviešu iesals, medus, brūkleņu sula, dzērveņu sula, liepziedi, mirte, vīgrieze, raugs.
€

5.12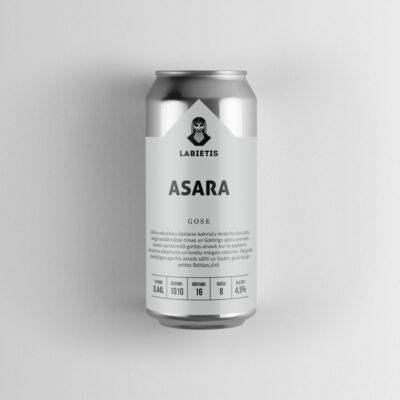 TEARDROP 4,5%
A style popular in late medieval Goslar. The aroma of lightly soured mash and Goldings hops introduces a refreshing tastescape, where it is enriched by the spiciness of coriander. Followed by the bready sweetness of wheat malt, which is faded by a slight bitterness and finished by a pinch of salt.
GOSE
ABV 4.5%
GRAVITY 1010
IBU 16
EBC 8
Ingredients: water, barley malt, wheat malt, hops, salt, coriander, yeast
€

2.87